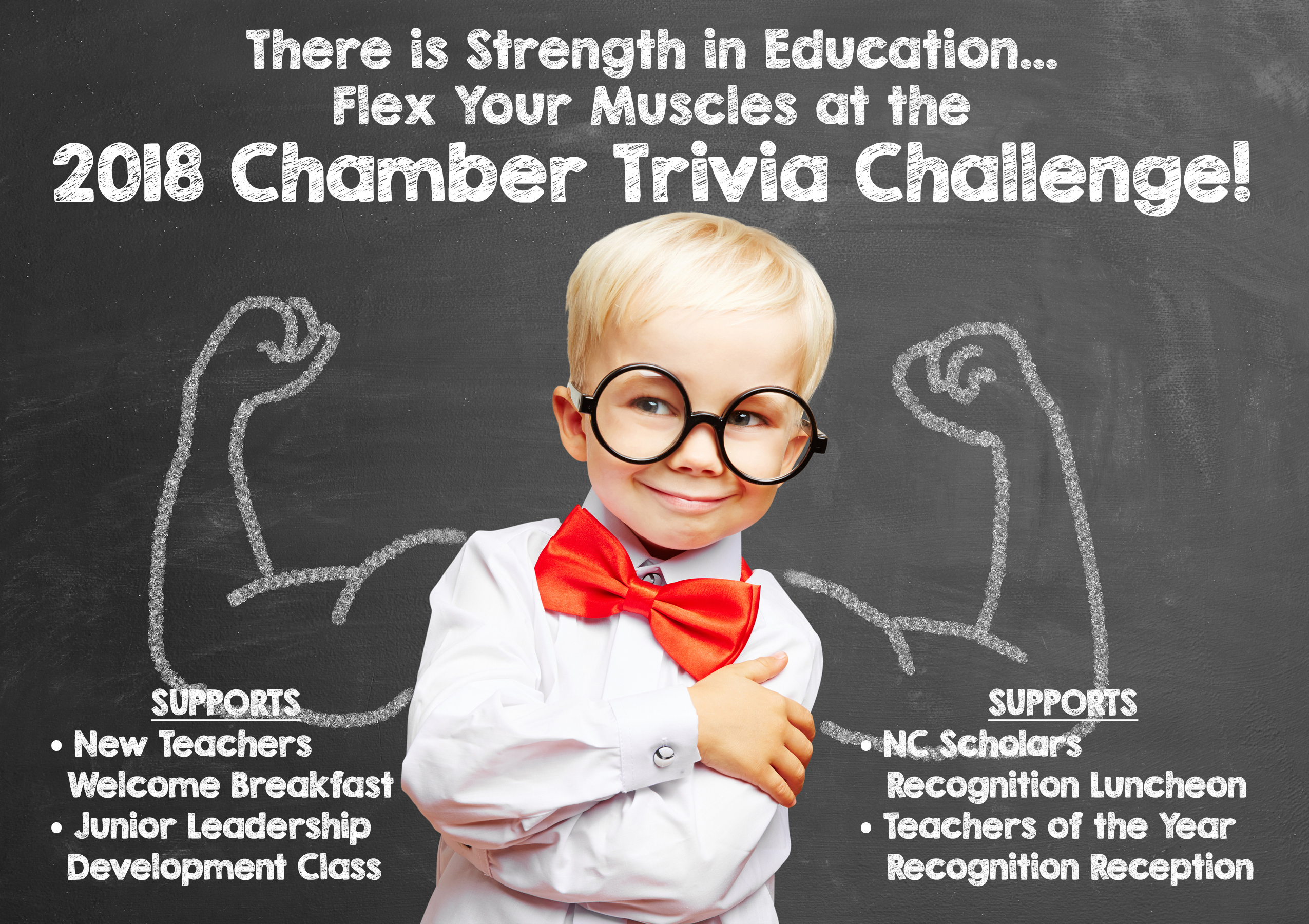 Tuesday, March 6 @ 5:30 pm
NC Army National Guard - 2025 Spartanburg Hwy. - East Flat Rock
Teams of 4 compete in three rounds of Q&A with questions including pop trivia, local trivia, educational trivia and more! $150 per team of 4.
Proceeds from the Trivia Challenge support the Workforce Development Division and Education efforts of the Henderson County Chamber of Commerce some of which are listed above.
Need more info: call Hoyle Adams at the Chamber - 828-692-1413.
The 2018 Chamber Trivia Challenge is presented by: