Wednesday, May 10th 11:30 am - 1:30 pm
Kenmure Country Club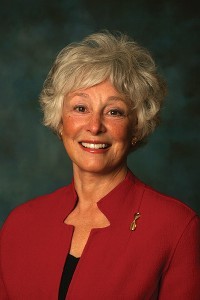 Speaker: Martha Mayhood Mertz
Mertz is founder of ATHENA International and was President from its beginnings in Lansing, MI in 1982 to May of 1999. Now, a global board leads ATHENA and Mertz serves as a board member and ambassador, traveling the globe to share the message that women bring a distinctive, transforming approach to leadership - an approach that goes beyond gender to speak to all who would lead in the 21st century.
Presentation: The 10th Annual Henderson County ATHENA Award given in memory of Vanessa Y. Mintz. Sponsored by Pardee Hospital, Morris Broadband and Judy Stroud/State Farm Insurance.
Cost: $40 per person or $350 for a reserved table of eight.
RSVPs Required: 828-692-1413 or via email by May 5th.
Luncheon presented by: